Scutum Group UK is a single-source provider of world class fire and security solutions, protecting the assets, property, staff and data of leading UK organisations for over 30 years. From our network of regional offices we have designed, installed, commissioned and maintained integrated systems at over 5000 sites across the UK. As part of the wider European Scutum Group we are a leader in fire, security and digital solutions.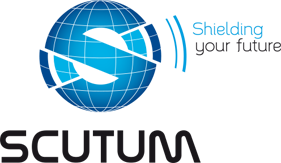 Scutum Group UK
Scutum Group UK protects lives, property and assets with full management of security and fire protection projects. We design, supply, install and commission integrated fire and security systems for some of the UK's largest and most prestigious organisations.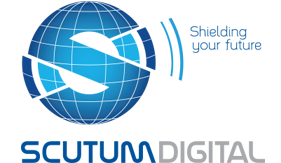 Scutum Digital provides industry leading alarm and CCTV remote monitoring, as well as protecting lone workers, vulnerable people and vehicle tracking. Our intelligent analytics and ARC staff provide the highest levels of protection for people, property and assets.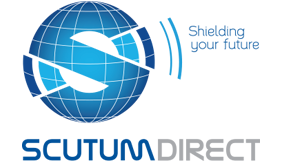 Scutum Direct, part of Scutum North Ltd, provide best-in-class fire control panels, fire detectors, alarms, call points, interfaces and public alarm and voice address systems, directly to our customers via online sales.
A unified fire & security solution
From 1st January 2021, Scutum combined the strengths of Fire Protection Group (FPG) Ltd, FPG Security Solutions Ltd and Orion Security Services Ltd to form the new organisation Scutum UK Ltd.
Combining the strengths of FPG and Orion, Scutum UK provides a unified Fire Protection and Security Solutions offering. Building on the proud heritage, tradition, customer profile, and accreditations that each company has built up over the past 30 years and bringing together the extensive in-house expertise of each company, Scutum UK continues to deliver an exceptional level of service throughout our UK wide network.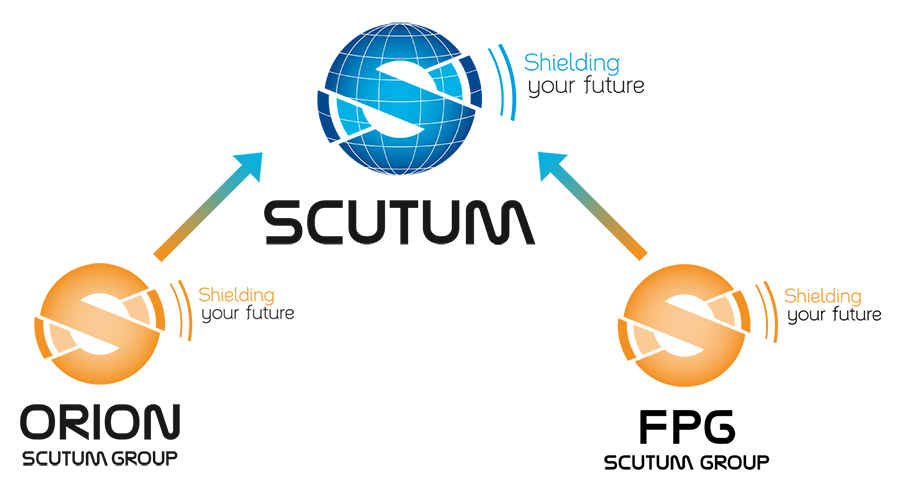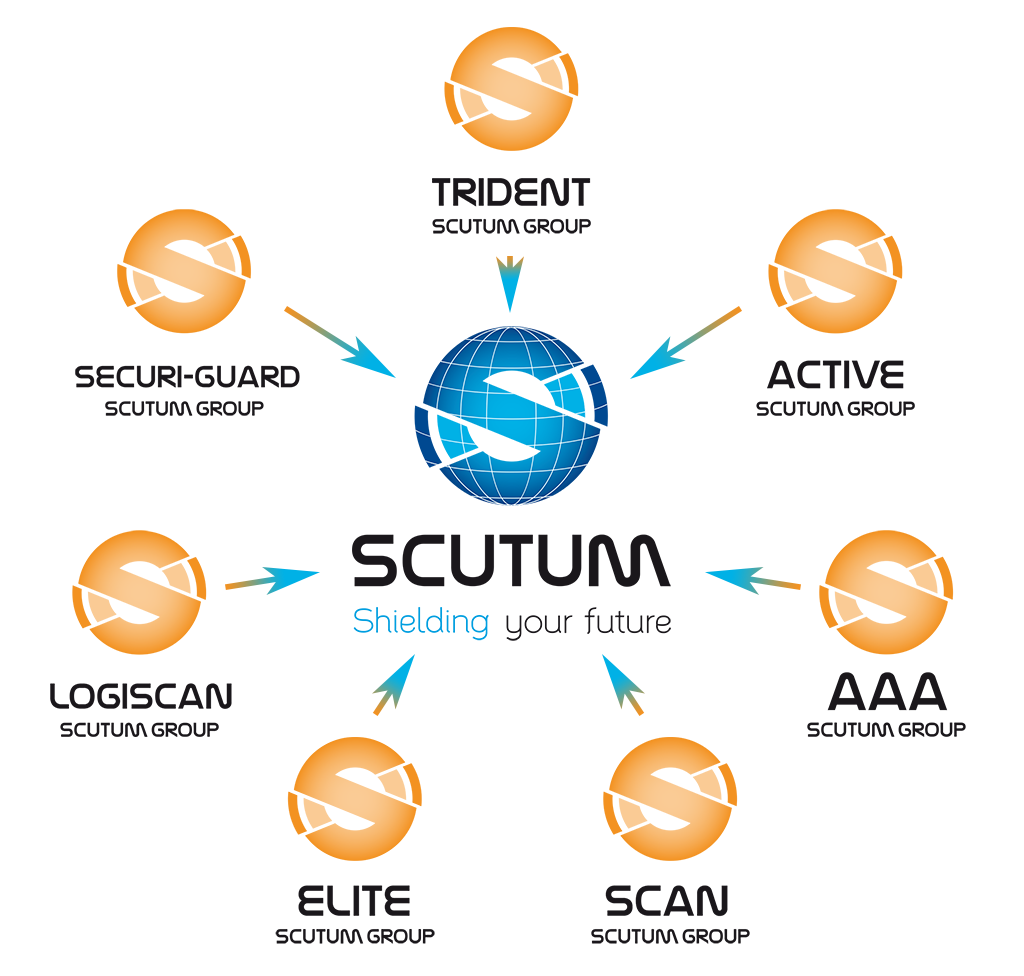 Adopting a unified brand strategy.
From 1st July 2021, all companies in the Scutum UK Group adopted a new logo and company name, as part of our broader re-branding strategy to align businesses across all countries. However, rest assured our people, offices and high levels of service remain unchanged and we continue to provide fire and security services across the length and breadth of the UK.
How this affects our businesses: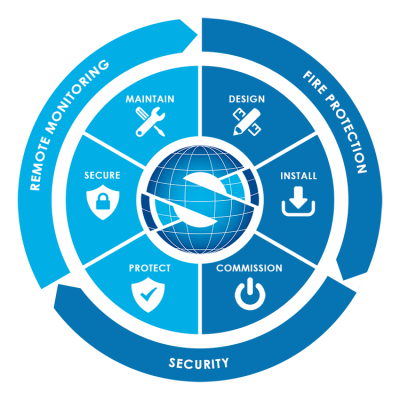 Single-source fire and security solutions
We continue to design, supply, install, commission, test and maintain integrated fire protection and security solutions as well as, through the larger European Scutum group, provide digital services and cyber security services, fully managing all fire and security system projects.
Design
Our expert teams design systems with tomorrow's evolving threats in mind. Designs are compliant to relevant standards and take place in-house using the latest software.
Install
Installation is carefully managed by our highly skilled installation teams, complying fully with all relevant British and European standards.
Commission
Our experienced commissioning team transition systems over to a fully active system in compliance with the relevant British or European Standards.
Protect
Our digital security solutions are powered by our unique EridanTM predictive security platform, enabling analysis of vast amounts of data to reduce false alarms and prevent liabilities and hazards.
Secure
In a world where criminal activity and cyber threats become ever more sophisticated, Scutum ensures that your critical fire and security data are secured at all times.
Maintain
In a world where criminal activity and cyber threats become ever more sophisticated, Scutum ensures that your critical fire and security data are secured at all times.
Fire and security products are only a component in what makes a total system effective, reliable, scalable and compliant. As a leading UK single-source provider of fire protection solutions, we deliver projects from start to finish, creating systems tailored by our in-house design and compliance experts to meet exacting requirements. We stand by our customers with long term maintenance and servicing contracts, some of which have spanned decades.