High Hazard
Scutum High Hazard division provides complete turnkey solutions and project specific analysis and development of optimised solutions to the oil, gas & petrochemical industries.
High Hazard Fire Detection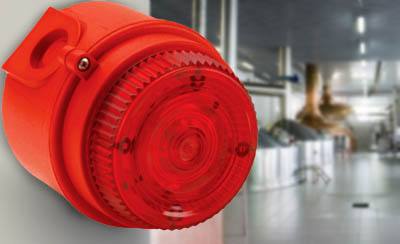 Fast and highly reliable fire detection solutions ideal for gas zones 0, 1 and 2. Scutum UK provides a wide range of high hazard fire detection options including point detectors, flame detectors and specialised linear heat or gas sampling detection. Products are safe to protect areas subject to explosion hazards, such as oil refineries, flour mills or battery rooms, with a range of ATEX certified, intrinsically safe or explosion proof options.
High Hazard Fire Suppression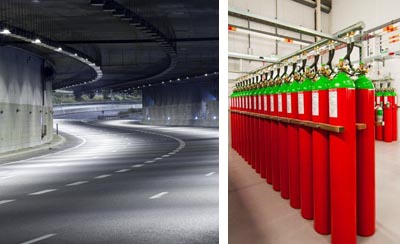 Scutum UK provide a range of fire suppresion options suitable for high hazard applications, such as for use within bottling facilities or tunnel sumps. Our in-house design team can create suppression systems that are safe for life, total floor or local application and also suggest various gaseous options depending on the footprint available for the system. We supply a range of suppression options including chemical or inert gases, CO2 gas, nitrogen foam, condensed aerosol and low or high pressure water mist.
High Hazard Security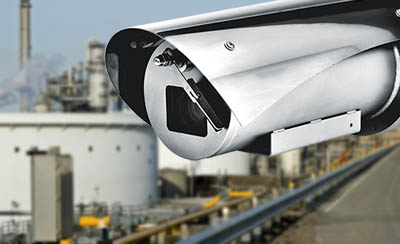 Scutum UK provide a range of CCTV, access control and intruder detection products with intrinsically safe, explosion proof or ATEX certified options suitable for high risk, high hazard environments such as chemical or petrochemical, refineries, nuclear power plants, distilleries or mines. Our in-house design team can specify highly reliable, high resolution, low power cameras, explosion proof door entry readers and much more.
We offer a large range of highly resilient, high hazard, versatile fire and security devices, approved and suitable for use in any environment.