Interview of Scutum North Fire and Security Engineer – Conor Dineen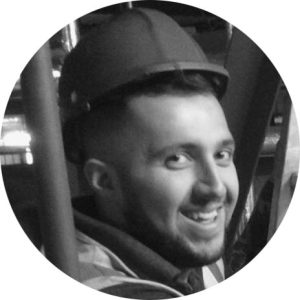 I started my training with Scutum in August 2018 and finished August 2021, the course is normally three years, however it can sometimes finish sooner, but Covid impacted my completion date which was expected to be January 2021.
I enjoyed the course because it taught me all the areas that I would not have been aware if I'd only been out in the field, as I mainly did fire systems on site. I also covered things like risk assessments, security control and health and safety which were really interesting and gave me a deeper understanding of the role I was working in.
The College had quite a lot of practical as well, and in the classroom, it had bays where I could complete any practical training like access control walkthroughs.
I'm based out of the office in Darwin, at Scutum North but I visit the office maybe once or twice a week as I'm out on the road. I work quite closely with the store's manager in the warehouse as they supply the parts needed for the jobs to be done.
It's never the same day twice. You get to meet and work with new people every day, chatting to customers. You never know what is waiting for you until you get your hands on the system and begin going through the processes. There's a huge sense of job satisfaction as you problem solve, working through any faults until you leave site with the panel in full health.
Even after training I still have the support of all the other experienced engineers, continuing to learn on the job. Even though I've finished the course, I'm continuing to learn on courses provided for engineers by manufacturers to train on the latest panels and technology, part of continual professional development
For anyone considering changing or starting a new career as a fire and security engineer I would say, it's a good trade to get into, good job security, everyone needs fire and intruder alarms. Everyone in the industry is lovely and continue to be helpful. It's fresh, learning new things continuously and it's never the same day.